Express Emotion Through Creative Film
Uncover the power of the video, click the play button below.
---
There is an art to storytelling that only beautiful, personalized film can display.
From long videos to short productions, the team at Silver Fox is experienced in coordinating, producing, reporting, shooting, and delivering various types of film content. Some of the types of clients we have worked with include:
SONY: TV commercials, digital signage contents, digital billboards
Discovery Channel: documentaries
Asahi Television: Sunday Station, Super J Channel, Good! Morning
Fuji Television Networks: Mezamashi TV, Tokudane!, FNN Live News days, Chokugeki Live Goody, FNN Live News it!, FNN Live News a, FNN news
TBS: Gutto Luck!
Yahoo! Japan
Real estate agents
---
TV Commercial – "Sony presents DinoScience" filmed in Houston, Texas (for SONY)
---
Filmed in Whites, Georgia for "Discovery Channel" Japan
---
TELL YOUR STORY
We create movies and documentaries that are authentic and resonate with your audience. Every cut and clip is perfectly captured and narrated to keep the viewers captivated from the opening scene to the closing credits. Our movie, TV, and the documentary team has the experience, equipment, and expertise to bring your vision to life in a way you can be proud of every time you see it.
---
Drone footage for "Speed-golf Tournament" 2017-2018-2019 (BS Fuji) [Ibaragi, Japan]

---
Drone footage for television drama series "Sorewa Aito Machigaeru kara" (WOWOW Cable Network) [Tokyo, Japan]
---
Television Series – "Yaseibakudan Cookie No Chukosha Hunter Arashi" (Discover Channel Japan) [Tokyo & Kanagawa, Japan]

---
"Run For Money" (Fuji TV) Drones were used as a part of the search mission during the game show. [Tokyo, Japan]


---
"Battle for Money" (Fuji TV) Drone footage for a 4 hour game show. [Chiba, Japan]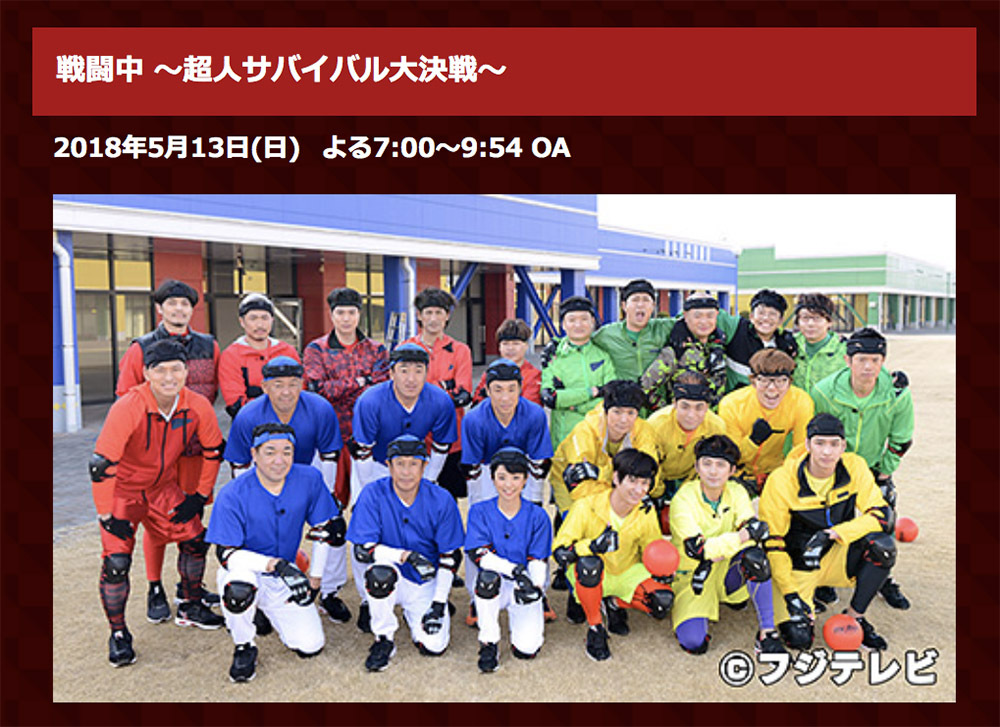 Sports Photos
We also shoot all major and minor sports such as Major League Baseball(MLB), National Basketball Association(NBA), National Hockey League(NHL), NASCAR(National Association for Stock Car Auto Racing) for various news outlets and magazines.